So the microphone boom wasn't nearly sturdy enough, even for my tiny little Olympus Stylus. With the camera mounted, the slightest touch made the boom wiggle. Aargh! So I gave up and ordered something designed for the job at hand. Sometimes you just can't DIY.
I looked at tripod extensions first, since I have a perfectly serviceable, super sturdy, super cheap old (vintage!) Davidson Star tripod, and as you know by now I am a firm believer in using what you have. After reading a lot of reviews and online discussions, I settled on Giottos'
MT9360 aluminum tripod
with their
MH1003 small ball head
. I got mine from
B&H Photo
. (The second photo is from
Adorama Camera
.)
And I love it. The instructions could be clearer - it took me a good half hour to figure out how to switch the screw around to one that fit the ball head. Once I figured it out, it took less than 60 seconds to actually perform the switch. The tripod is lightweight, the locks move smoothly, changing the arm to a horizontal mount could not be easier. If I were in the mood to be picky, I could wish the arm were a leeetle longer, but I am so grateful to have something that works I am not disposed to find fault. Yes!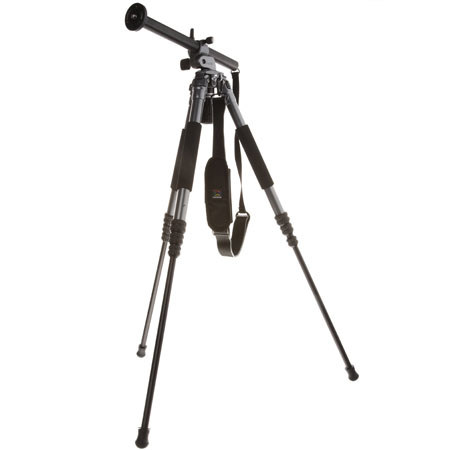 Next post: testing the new tripod....